New functionalities allow better personalization of recommendations and smooth navigation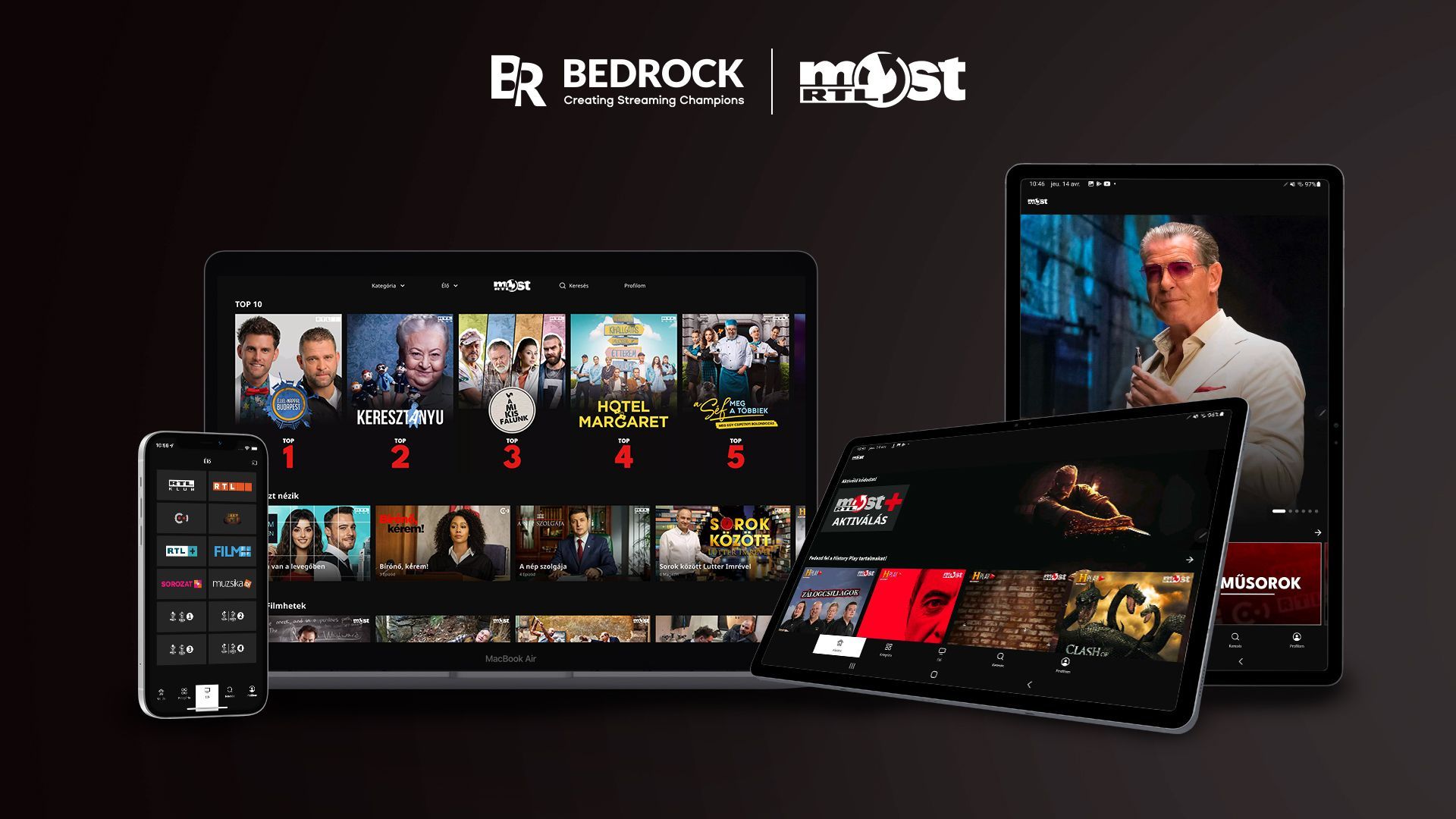 Bedrock, the European streaming-tech leader, announces the delivery of updated functionalities on the Hungarian's leading streaming platform and application, RTL Most.
The updated functionalities allow a better personalization of content recommendations, and a smoother navigation on the platform and application.
The new version of RTL Most delivered by Bedrock includes:
A modern interface and design that ensures an easy navigation, making it easy for users to search and select content, including searching by genre and with access to the live linear channels from RTL Hungary.

New recommendation functionalities that allow users to choose the programmes which match their interest based on personal content recommendations.

A new feature to seamlessly continue to watch content when switching devices.
"As competition on the streaming market is becoming fiercer, we're focussing our efforts on delivering the right platforms to meet users' expectations and ensuring the best experience possible on our customers' platforms." comments Jonas Engwall, CEO of Bedrock.